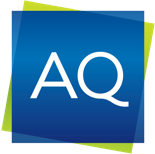 About AQ Services International
We started in June 2001 as a mystery shopping provider, doing research and analysis and soon became skilled at figuring out what companies should do to improve their performance. As a mystery shopping provider research result, we began developing a set of tools to not only obtain the required insights, but to ensure this insight reached those who could make the difference: your people at the front line.
As a mystery shopping provider, we help companies like yours grow. We are passionate about YOUR front line. Your employees should have the insights to improve, and to have someone by their side to help them on their way. We work together with your front line and create a desire to perform, grow, and be the best.
Our principal mission at AQ as a mystery shopping provider is straightforward. It is to partner with companies that at the end share our vision and passion: "to let people experience great service" and have the focus to walk the talk.
With more than 15 years' experience in the business of mystery shopping provider, we have since grown into a multicultural company with global reach and local roots. We have the right set of tools and expertise to customize solutions for your business. And you will find – from our very first meeting with you – that we are much more than just a mystery shopping provider. In us you will find willing partners who are as passionate about your business – from front line to bottom line, from your products and services to your customers – as you are.