Are your frontline staff focused on your customers?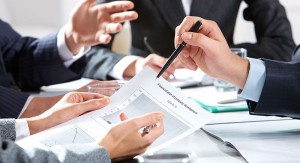 Challenges for financial service providers
Selling financial products or a corporate compliance services has become increasingly challenging for sales people because of product complexities as well as legal regulatory compliance. At the same time, new tools are constantly being introduced to win new customers and build relationships with them, and to ensure consultations are both efficient for service providers as well as convenient for customers.
It has never been easier for customers to compare financial and compliance auditing offerings. With such keen competition, trust – which is built on excellent service and sound advice – remains a core service differentiator.
Can your staff keep up with the changes?
Can your staff keep pace with the latest developments in your company and regulatory compliance industry?
Are they able to differentiate their service delivery, selling the right products to customers in the right way?
Can they establish trusting relationships with your customers to help grow your business?
Do they comply with legal requirements?